We live and serve out of two neighboring facilities in east Dallas.
The Lion's Den
The Lion's Den is the heartbeat of Crossfire, first opened in 1994 when the streets of east Dallas were deeply entrenched gang turf.
The Lion's Den is where we invest much of our time and many of our resources on each current generation of kids – typically Hispanic boys in middle and high school.
It is the place where our "family" lives and where lives are transformed. It is a rec center, safe haven, and "home away from home" that is open after school, evenings, and weekends. Here, kids are free to be themselves, build relationships with each other, enjoy lots of fun and food, and are assured of committed adult mentors who guide them through the pitfalls to which many of their peers fall prey.
Scott Stevens is the Program Director for the Lion's Den and leads activities that take place there after school and during evenings, as well as weekends.
Some of the Activities at The Lion's Den
Academic support
Reading and math tutoring
Family meals
Building relationship
Sports and recreation
Shaping leaders
Bible studies
Developing life and social skills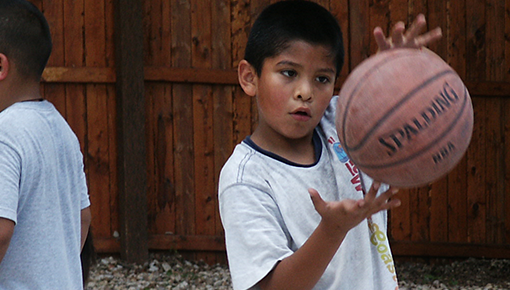 The Lighthouse
The Lighthouse Residence provides crisis housing for young people whose lives are unraveling and are in need of a place of refuge and unconditional love while we help them put the pieces back together. Some of our residents stay for days, some for months, and some have stayed for years – depending on the individual situation.
The Lighthouse is located next door to The Lion's Den, giving young people a real sense of community as they move freely between the two facilities.
The Lighthouse also serves as Crossfire's main office, and as a meeting place for fellowship, family dinners and weekly Bible studies.
Some of the Activities at The Lighthouse
Emotional, physical and spiritual healing
Family dinners
Bible studies
Fostering fellowship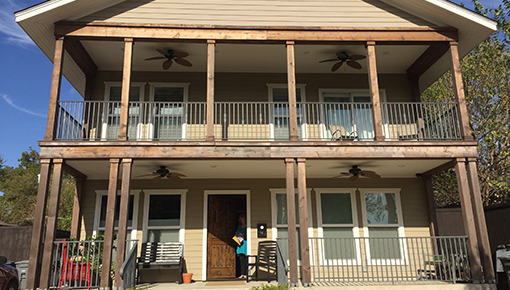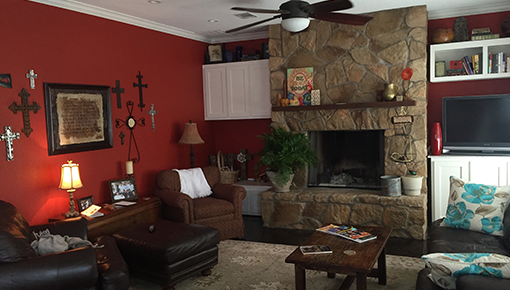 Future Projects and Vision That Need Your Support
Urban Garden for Healthy Living
We purchased another property in the summer of 2016 with plans to build an urban garden. Our 'Peace Garden' will serve as a program cornerstone for kids to learn life skills, gain appreciation for nature, have a sense of accomplishment by taking healthy food home to their families, and enjoy beautifying the neighborhood.
We still need support in a wide variety of ways to get our garden up and running.  We are just at the beginning stages. We need funds and volunteers.
Please contact us if you or your group is interested in supporting our Peace Garden project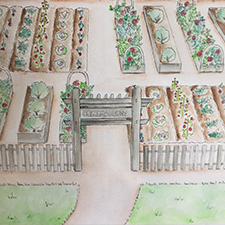 Discipleship House
We plan to purchase a small neighboring house to facilitate a program for young adults in transition between high school and their next step. It will serve as a discipleship house where young men can learn responsibility and begin forging a sense of independence.
We need funds to purchase and clear the property, and capital funds for building a suitable residence to get this program started.
If you would like to help, please contact us.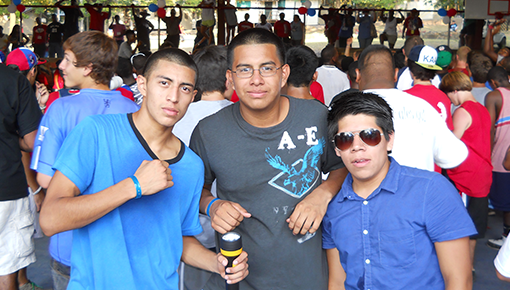 In the beginning, we thought of the Lion's Den as our safe zone, and we ran there whenever there was trouble.  But, over the years, we've learned that God is our safe zone, and we carry Him with us where ever we go.
Jose
Learn About Our Everyday Lives
Sometimes it is hard to explain in just a few words what being in the Crossfire family is all about. Our blog has more stories. Read the Blog
Find Out How You Can Get Involved
There are several ways to help out Crossfire, be it through your mentorship, financial assistance and advocacy of our cause. Get Involved