Crossfire provides a safe haven and safe relationships during the crucial after-school hours when many teens go unsupervised.
As a family-structured organization, our programs are more likely to resemble the style of learning that takes place between a parent and a child:
Learning by osmosis – soaking in life's lessons
Experiencing daily life together
Family discussions at the dinner table
Celebrating holidays and special events together
Enjoying games and recreation
Always promoting character development
L.I.F.E (Leadership, Inspiration, Family, Education)
LIFE is the umbrella under which various forms of academic and vocational support takes place, as well as activities that inspire relational and social well-being.
After School Kids
Middle School and High School
The After School Kids (ASK) component of LIFE takes place at the Lion's Den rec center in a family atmosphere. During critical after-school hours, our students enjoy:
relational mentoring
homework assistance
life skills opportunities
recreation
lots of food
As with everything Crossfire does, relationship is the key for why young people choose to spend their afternoons and evenings with us. The kids who walk through our doors come with many needs. They want:
An adult to ask how their day at school was and to help them if they have homework.
The camaraderie of peers and the recreational options we provide.
To eat!
Consistency and the assurance of knowing they have a place to go that is peaceful, respectful, and safe
A family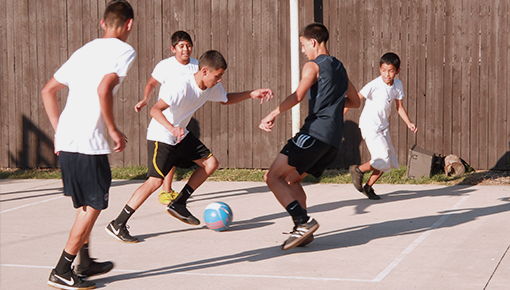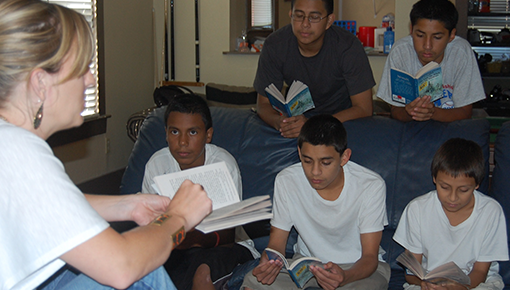 Upward Academic Success
High School and College
The Upward component of LIFE for our older teens and young adults includes:
GED tutoring – for those who have dropped out and want to complete their high school education.
College Assistance – for those who want to attend college after high school or GED completion. We help them with testing requirements, financial aid applications, and enrollment procedures.
Vocational Training – We are always on the lookout for opportunities to enroll young people in apprenticeship programs or vocational training and help them with acceptance process that is required.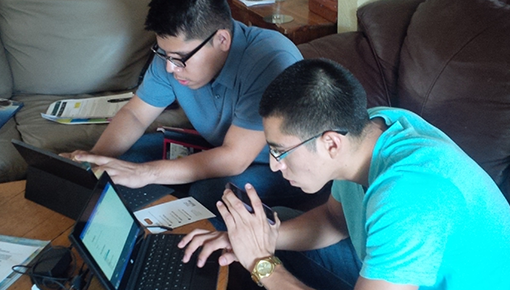 Bible Studies
Middle School and High School
G-CREW is our weekly Bible study and family dinner for middle school and high school boys. They are introduced, most for the first time, to the Scriptures and to the truth that God loves them and has a plan for their life.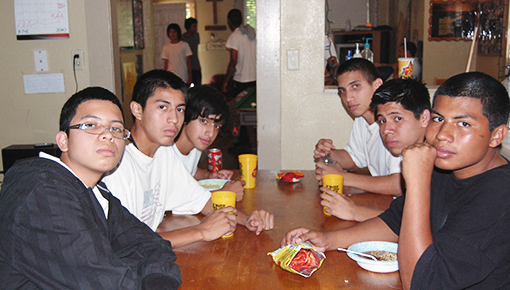 La Junta Leadership
Adults
La Junta ("The Gathering") is our weekly fellowship, Bible study, and family dinner for young men who grew up in Crossfire and continue to stay connected to each other and to this ministry. They find encouragement, accountability, and family ties at Crossfire.  They are also quick to respond when there are ways they can serve "the family" and the children who come here.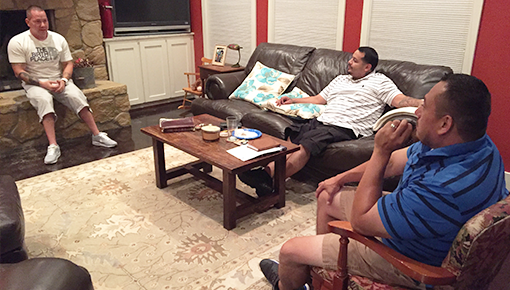 You have showed all us guys the right way to live by teaching us truth, and that life isn't about getting drunk, going to clubs, or smoking to look cool. It's about living for God without shame or embarrassment that really matters. Being at the Lion's Den has meant a lot to so many. Thank you for guiding us.
Luis
Learn About Our Everyday Lives
Sometimes it is hard to explain in just a few words what being in the Crossfire family is all about. Our blog has more stories. Read the Blog
Find Out How You Can Get Involved
There are several ways to help out Crossfire, be it through your mentorship, financial assistance and advocacy of our cause. Get Involved