Who We Are
Crossfire is a family ministry located in east Dallas. We have been serving this community since 1990.
We offer advocacy, mentorship, training and family to youth who struggle under the weight of poverty and the disadvantages of lack in every area of life. Our commitment to individual relationship and our foundation in faith equip and inspire children so they are empowered to dismantle generational poverty and disadvantage, and are trained how to live abundantly.
Our greatest successes are young people who understand their value in this world and lead lives made abundant by faith, family and economic independence.
How We Began
We began with two moms, Lanell Armstrong and Suzanne Wallace, who fell in love with the children and started a grassroots effort of volunteers at Lipscomb Elementary in east Dallas in 1990. From the beginning, we were determined to address the critical challenges that children in this predominantly Hispanic neighborhood were facing at the time: poverty, illiteracy, drugs, gangs, and violence.
The Problem
Poverty and fatherlessness were rampant. Neighborhood streets seemed to be held hostage to gangs and their turf wars. By fourth grade, many boys were already gang-affiliated – their vulnerability preyed upon by older gangbangers.
Kids were killing each other. Few graduated high school. Drugs, sex, and violence were the currency of the streets. At the root of this darkness was despair for the future: children living in this neighborhood simply did not believe that they could ever know anything better.
Hope was in short supply.
We prayed for strategies to reach these children and intervene in the cycle of destruction that poverty can produce.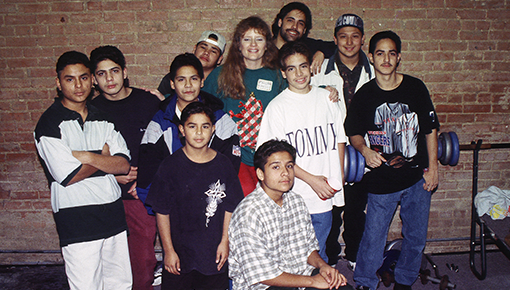 Crossfire's first generation in 1995.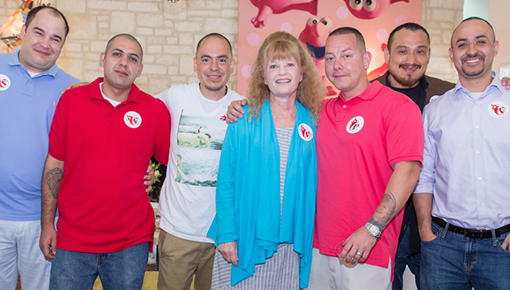 Crossfire's first generation in 2015.
Our Initial Strategy
We started by providing tutoring and mentoring programs for 5th and 6th grade boys at Lipscomb Elementary School. We recruited volunteers who were inspired to help change the course of the children's lives academically, socially, and spiritually.
In addition to tutoring in the school, we soon began a Saturday Bible club – the Good News Gang – for neighborhood children so relationships with the children and their families could expand beyond the confines of the school.
The kids' needs were too great to be met only on specific days during school hours, so in 1995 we opened a small rec center in a storefront. It served as a 24/7 tangible alternative to the streets for the young gangsters who were seeking refuge.
That place of refuge, the Lion's Den, still draws kids today.
Unconditional love is a powerful force.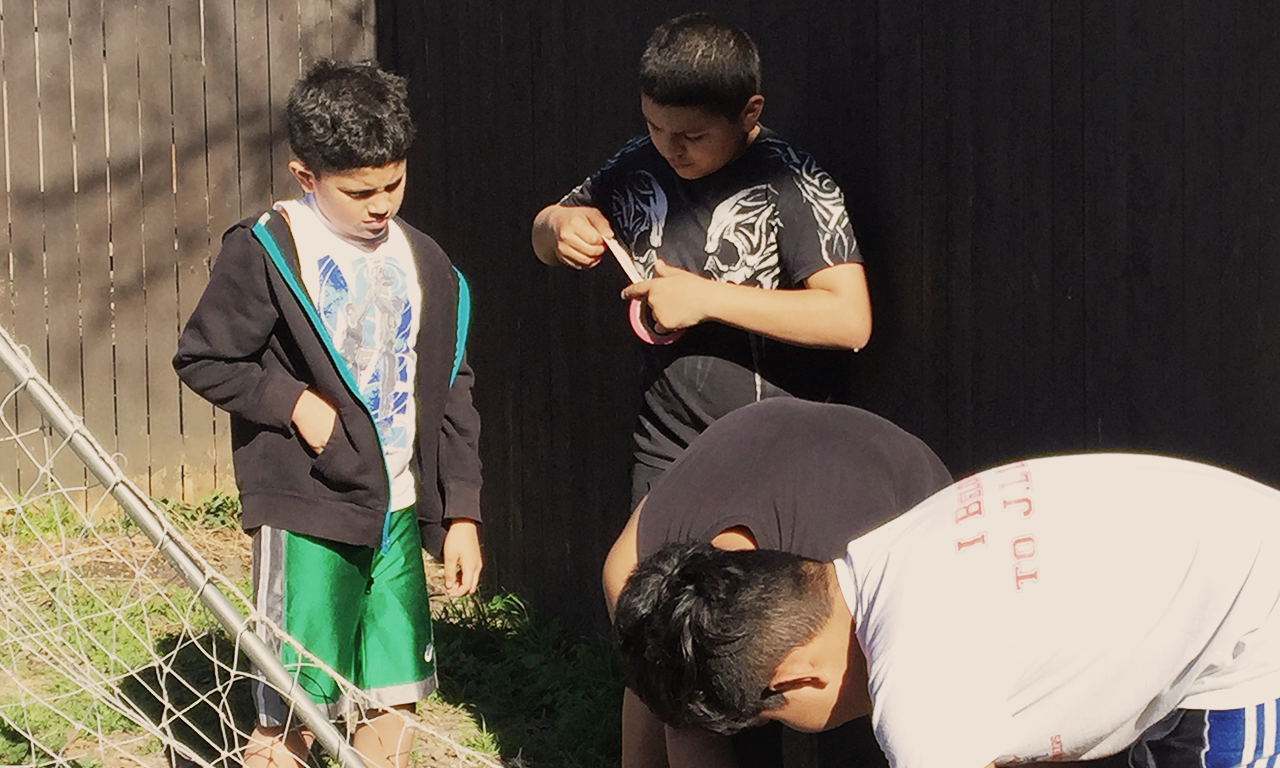 Crossfire Today
Crossfire has since evolved into a ministry that has served generations of youth and provides meaningful, challenging relationships rooted in faith and love.
Crossfire is where kids who begin life with great deficits and are at great risk for academic failure and illiteracy, addiction, incarceration, hopelessness, and even death, become responsible, giving, loving, empowered adults.
It is where they find prayer and passion for the heart of God in their lives.
It is where they come to live in the light.
In the world's view, most of us were strange and semi-violent little kids…maybe some of us are still a bit strange, but we're not violent anymore.
Josh