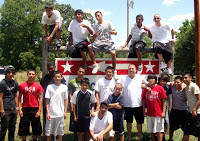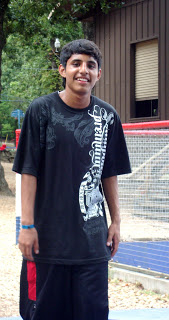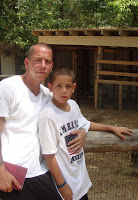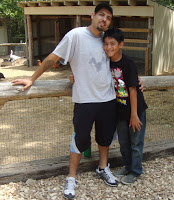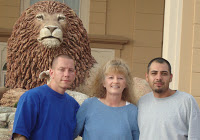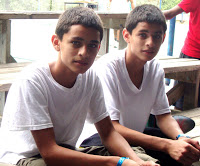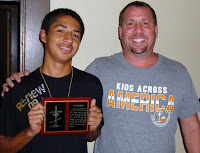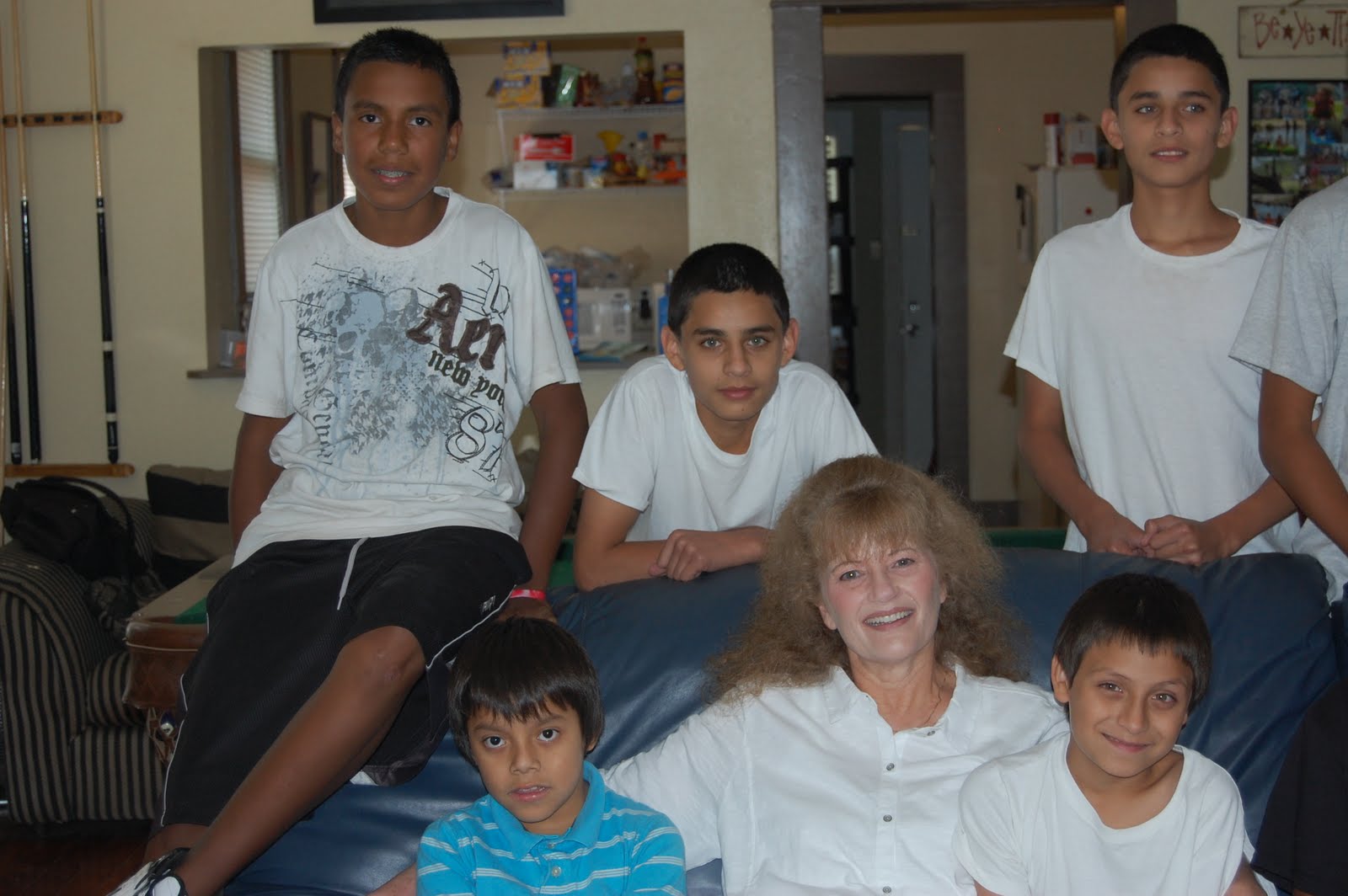 We have had a fabulous summer so far. Jesus, the S ON has touched and changed lives. As I wrote in an earlier newsletter, our goal is to 'detox' the kids from the environment of their inner-city schools and inject them with a massive dose of Jesus and kingdom life during the summer months. We began a summer program of Bible study, service projects, reading assignments, and participation expectations. There have been numerous trips to Hurricane Harbor and a trip to Six Flags (all with donated season tickets), our recent trip to Kids Across America sports camp, endless fun, friends, food, fellowship, faith building, and family!
A reading assignment was one of the first requirements of the summer for the guys. C.S. Lewis's Chronicles of Narnia: The Lion, The Witch, and the Wardrobe, which is full of spiritual symbolism and wisdom, was the book we chose. That might seem a strange book for a group of teen boys, but thanks to skillful and enthusiastic guidance from Sally Salas, a middle school Language Arts and ESL teacher, the boys quickly became engrossed in the story and eagerly followed the spiritual themes that run throughout the book. Our thanks to Sally for her time and for the academic and spiritual investment she made in the Lion's Den kids. Our hope is to nurture and improve the kids' reading abilities and critical thinking skills so they are better equipped to start a new school year this fall.
Our trip to KIDS ACROSS AMERICA outside of Branson, Missouri was beyond all we could have hoped for! It took weeks of preparation, endless forms and paperwork, staying up all night before our departure to get everyone packed and everything loaded, extensive prayer, all of your generous contributions, and a lot of patience! It was ALL worth it! We took 20 boys ranging in age from 9 to 16, plus 3 men as group leaders – one for each age group of the KAA campgrounds – and me, as the tag-along. Our young men represented us well, and I am so proud of them. First of all, two of our group leaders were guys from our first generation of Crossfire ministry kids – Jose Salas and Josh Mittag, both now 31 years old. Josh actually went to KAA with us for two summers in the early 1990's when the camp first opened! Jose and Josh also took their sons who were our youngest campers. What a treat it was for those fathers and sons to experience KAA together. We have truly come full circle and become a generational ministry! Scott Stevens, our steadfast, faithful youth director, was, of course, the third male leader. Without his hard work, leadership, and experience at these endeavors, the trip would not have gone smoothly.
Two of our campers received the highest award given by Kids Across America. The I'M THIRD AWARD ("God first, others second, and I'm third") is given to two campers (one girl and one boy) from each age level of the camp. The awards are presented the last night of camp at a special ceremony. Robert Rodriguez got the I'M THIRD AWARD for the oldest group (16-18 years old) at KAA 3. Giovanny Castro received the I'M THIRD AWARD for KAA 2, the 13-15 year old camp. The recipients of the awards are chosen by the counselors and staff at each age level. Out of approximately 800 kids at our camp session, TWO of the three highest awards given to boys were given to CROSSFIRE campers.
Josh was extended a rare opportunity to share his testimony before hundreds of kids at the closing award ceremony. When the staff and leadership became aware that he had been there 18 years ago and what his journey since that time has been, they asked him to speak – an honor rarely given to someone who is not part of the KAA staff or a scheduled speaker. Josh shared with the campers that KAA was one of the fondest memories of his childhood and he'd had many good seeds planted in his heart from those times. When he returned from camp each year, however, he chose to return to the lifestyle of the streets and leave the Lord on the back burner of his life. As many of you will remember, Josh was released a few months ago after years of incarceration. He encouraged the young campers not to forsake the truth of the Gospel that was planted in their hearts by the Lord, as he did for many years, but to embrace it and live it. It was a powerful time and drew great response from kids and counselors.
We, the Crossfire leaders, felt very favored and blessed by the Lord throughout the entire 8 days we were at Kids Across America. I could not be more proud of our young men and how they conducted themselves the entire trip. Those of you who gave specifically to sponsor kids for camp, please know that you share in the reward, treasure, and lasting fruit that will come from this opportunity. Most of the kids we took had never even been out of Dallas except for their KAA trip! It was a BIG DEAL for them in so many ways. All I can say to you who partner with us in prayer and provision is "THANK YOU."
Our next big accomplishment as a ministry will be to get the supplies required for our students to begin the school year equipped for success. Please pray for all the resources and provision needed, as that is a big undertaking. Most importantly, please pray that all the Kingdom investment in their lives this summer will be sealed for eternity byJesus, the Son of God, Who is the Author and Finisher of their faith, my faith, and your faith.
Grateful to be in His Grip,
Lanell